Only eight days after Genesis P-Orridge, a central figure in industrial music that would deserve several articles on them alone, we have learned of the sudden death of Gabi Delgado-López, singer and co-founder of the band Deutsch Amerikanische Freundschaft (DAF), who passed away at the age of 61, leaving behind him a very important legacy for electronic music.
Gabi was born on April 18, 1958 in Córdoba, Andalusia. His father, a professor of philosophy, having left Spain with his mother to escape Franco's regime, he was brought up by his grandmother and his Jesuit uncle and grew up in what he calls a "sehr gebildeter Haushalt", a highly educated household. His early childhood was marked by this Catholic and scholarly imprint and created in him, through the notion of repentance, what he presented as an almost fetishistic relationship to pain, sometimes prompting him to put pebbles in his shoes on his own initiative in order to do penance for any fault he might have committed.
An impassioned adolescence in Ruhrgebiet
At the age of 8, Gabi moved to Germany to join his father who worked in a cable factory near Wuppertal, right in the middle of this fascinating region of factories, smoke and railways that is the Ruhrgebiet. This change of scenery, far from being frightening for him, would open up a new world for him.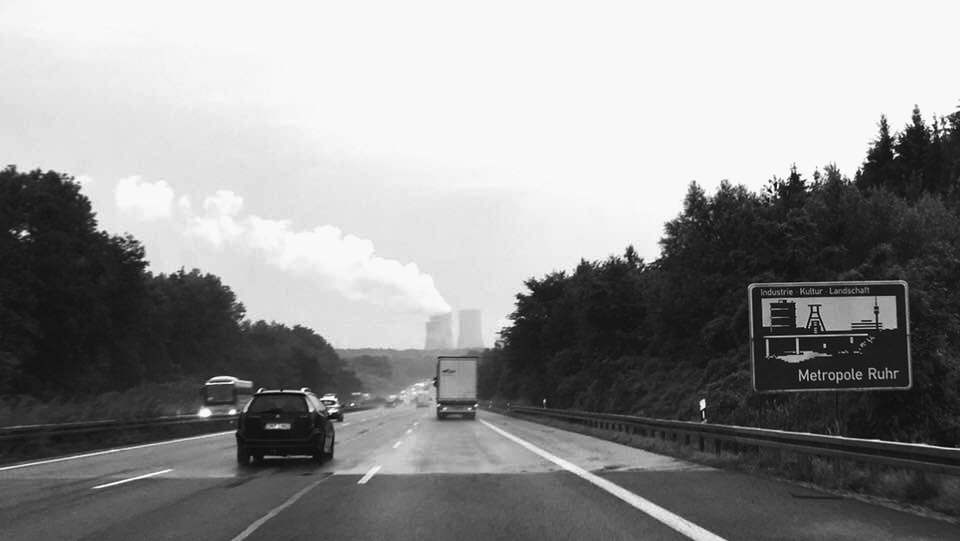 As a young boy, he had a passion for football, but when he watched the naked bodies of men in the changing rooms, it was the relationship between sport and violence that he perceived, and more broadly between violence and sex.
In the industrious Germany of the Years of Lead, marked by the "urban guerilla" actions of the Baader-Meinhof group and its "Rote Armee Faktion", such an intuitive boy could not help but make associations of ideas and understand that in this attraction to "military games", violence and chaos were never very far from men.
Moreover, from the beginning of his adolescence, this underlying relationship with sex would push him to meet men older than himself in certain homosexual circles. When asked by the Tageszeitung whether these experiences were traumatic, Gabi replies that, on the contrary, after years spent with football hooligans, he was finally able to meet educated men who smelled good, knew Godard and could teach him something about the arts, culture and the glorification of sex.
These youthful years are described with sharpness and a touch of irony in the song Kinderzimmer (2003), in which Gabi makes an inventory of his childhood bedroom, listing as if looking at posters stuck on the wall some of his childhood heroes and inspirational figures, ranging from Soviet cosmonaut Valentina Terechkova to journalist and terrorist Ulrike Meinhof.
In meinem schönen Kinderzimmer
Damals noch im Ruhrgebiet
Herrschte immer die Guerilla
Guerilla ist der kleine Krieg

Guerilla ist der Krieg für Kinder

Die RAF war für mich
Ein echtes Superhelden Team
Mit Overath und Cassius Clay,
Che Guevara und Bruce Lee
Andreas Baader war für mich ein Stern an meinem Firmament
Ulrike Meinhof war für mich als Kind ein echter Superstar
Mit Valentina Tereschkowa, Emma Peel und Raquel Welch
At the age of fifteen or sixteen, always looking for new experiences, Gabi scoured the classified ads in the newspapers and accumulated sexual experiences of all kinds. It was around this time that the Ratinger Hof, a Düsseldorf pub then frequented by local rockers and mods, was taken over by artists Carmen Knoebel and Ingrid Kohlhöfer. Located in the immediate vicinity of the Academy of Fine Arts, the establishment would be transformed by the painter and sculptor Imi Knoebel, Carmen's husband, to gradually become one of the central places of the punk movement and more broadly of the underground culture in Germany. We imagine that it is in a rather natural way that Gabi, in full phase of discovery, would find himself frequenting this establishment.
"Ein Produkt der Deutsch-Amerikanischen Freundschaft"
At the Hof, punk concerts followed one after the other, attracting the most renowned bands in the business. Gabi was fascinated by this musical revolution that challenged the established norms with a power and physicality that was extremely present and totally innovative. Legend has it that this is where he met Robert Görl, who would become DAF's drummer and Gabi's alter ego throughout his career. It was probably also there that he met Chrislo Haas, the brilliant synthesizer and saxophone player who was to join DAF for a while before founding Liaisons Dangereuses, another central band in the history of electronic music, famous for its seminal hit Los Niños del Parque.
DAF started out as a rather modest band, rehearsing in the basement of the Ratinger Hof and producing a relatively experimental debut album, in Gabi's absence, under the name "Ein Produkt der Deutsch-Amerikanischen Freundschaft" (1979).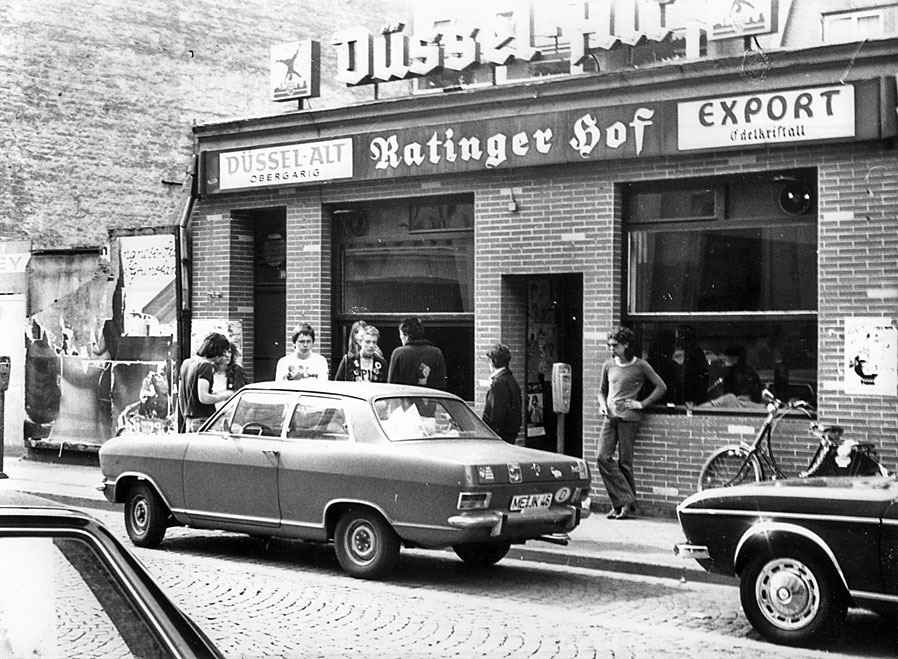 However, if the structure of the band was similar to that of other punk bands, the themes were not. Talking about violence and sex, ("the only two real ways to enter someone's intimacy"), sardonically evoking armed groups and European totalitarianisms between two Indian shouts, DAF didn't pass unnoticed, sometimes at the expense of offending punks themselves who saw their habits, more codified than they seemed, to be disrupted by this then unclassifiable band.
London and the meeting with Conny Plank
Assuming that there was no future in Düsseldorf and that one had to be in the middle of the action to break through, the band relocated to London and managed to convince Daniel Miller to record an album with his label Mute Records. The recording was overseen by sound engineer Conny Plank, real name Konrad Plank, West German sound engineer and pioneer of cosmic music and Krautrock, who started his career as Marlene Dietrich's (!) sound assistant and collaborated with Kraftwerk for their album Autobahn. The band and Plank immediatly got along well with each other, the latter recognising in DAF the initiators of a new and distinctly German musical trend. Indeed, for Gabi, it was important to sing in German, a language he found particularly well suited to the rhythmic elocution of imperative phrases. The album was recorded within a few days and released in 1980 under the name "Die Kleinen und die Bösen". With eight original tracks and eleven other tracks recorded during a concert at the Electric Ballroom (Camden Town), the album would ensure their notoriety and allow them to sign a contract for three albums with Virgin.
In this first album, DAF still lacks their characteristic signature sound, notably because the synthesizers still play alongside guitars and saxophones. Nevertheless, in tracks such as Essen dan Schlafen, Co Co Pino, El Basilon or Nachtarbeit, one can already find most of the elements that made the band's trademark: a simple and energetic drumming, sequenced synthesizer layers and a Gabi Delgado-López screaming and chanting his repetitive phrases in German or Spanish like so many percussive mantras evoking almost at times, because of the saxophone, the bop prose of the beat generation.
The Virgin Period
Before recording their first album with Virgin, the band decided to change its structure and refocus on the characters of Gabi and Robert. From the start, Gabi, touched by the energy of punk, did not understand that such an innovative movement continued to use old instruments, at the risk of degenerating into a kind of poorly executed rock'n'roll. With the democratisation of synthesizers, he wanted to work towards a band that would reflect all the power of the punk movement in electronic music. Drums, a Korg SQ-10 sequencer, a Korg MS-20 synthesizer and an ARP Odyssey keyboard, these are the instruments used by the band during this central period, whose albums contain all the substratum of Deutsch Amerikanische Freundschaft.
Once this fundamental change was done, always with the help of Conny Plank, the band released the first album of their Virgin period, Alles ist Gut, which made them famous.
In "Alles ist Gut", the innovative tracks follow one another and all hit the fan. Like the "derangement of all the senses" that the poet Arthur Rimbaud indulged in, Gabi evokes with power and emotion the themes that are dear to him: the disruption of landmarks during the great world conflicts and their aftermath (Der Mussolini, Alle gegen Alle), passion in love (Als wär's das letzte Mal) with sometimes a touch of fetishism (Der Räuber und der Prinz), not to mention titles like Mein Herz macht Bum, which are almost an exercise in auto-erotic asphyxiation.
The two other albums "Gold und Liebe" (1981) and "Für Immer" (1982), still on Virgin, perfected the band's notoriety with some of their best known songs such as Liebe auf den ersten Blick, Verschwende deine Jugend, which became a kind of generational anthem and slogan of the band, and Kebab Träume.
First separation and "1st Step to Heaven" period
Because of the different projects that would animate them during their career, as well as their sometimes complex relationships – Gabi and Robert usually only saw each other to make music, but at a certain point they cohabited and occasionally spent the night together – the band would experience several separations and reunions between 1982 and 2020.
The first hiatus took place during the recording of "Für Immer". The two members of DAF each went on to pursue personal, more pop projects, Robert Görl with the album "Night Full of Tension" (1984) and Gabi Delgado-López with "Mistress" (1982).
In 1986, a first reunion took place with the album "1st Step to Heaven", an album with marked disco, almost house tendencies, prefiguring in a way the arrival of techno in Chicago and Detroit a few years later. The album, not very appreciated by some fans, nevertheless features several excellent tracks such as Absolute Body Control. It was followed by a few singles, including the remarkable The Gun, which marked the golden age of the North American house scene, as well as remixers such as John Watt and his Razormaid service.
Techno experiences and DAF/DOS period
During the following years, Gabi and Robert separated again. From 1996 to 1999, Gabi launched with his then companion, actor Wotan Wilke, a non-canonical project called DAF/DOS, in which the band took a direction that some would describe as more random, as it seems from the cover photos of the first CD, as well as the involvement of a mysterious label called "Edition Debil". The themes range from Mutterficker, a techno track celebrating a young man, to Danke an den CVJM, thanking Christian youth hostels for supplying him with cocaine, to Festina, a track about the erotic nature of bicycle doping, to the classic Ich glaub ich fick dich später, sung in the dancing form of a classic disco track.
This short interview with Gabi by Kaput Magazin, in which he relates an anecdote about Oktoberfest, three ecstasy pills and a flight from Munich to Dortmund, gives an idea of the good-natured atmosphere that prevailed at the time.
As for Robert Görl, he didn't stop being active either, taking over the techno scene in 1996 with four-to-the-floor rhythms and Roland TB-303 synthesizers and releasing albums that would deserve to get more attention, such as "Watch the Great Copycat" (1996) or "Sexdrops" (1998).
"Fünfzehn neue D.A.F.-Lieder"
In 2003, Gabi and Robert reunited for a second time to record a new album simply entitled "Fünfzehn neue D.A.F.-Lieder". Contrary to the previous projects, despite the use of a drum machine in place of Robert's drums, part of the album was recorded using analogue synthesizers. The result was a much more positive reception from the critics, generally approving the return to the same formula that made their success.
However, the album is uneven, since at the same time as one talks of a return to Conny Plank's techniques during the Virgin period, Gabi explains to the Tageszeitung how he composed some of the tracks of the album on his Playstation. Generally speaking, if we note some excellent tracks such as Ich bin morgen wieder da, Kinderzimmer or Die Lüge, we'll regret on the other hand in Der Sheriff, a title which is nonetheless excellent on the musical point of view, a primary anti-Americanism that we could have done without.
Several projects and many live concerts
Beyond this album, DAF would not know any more new songs and would announce its definitive separation several times. Robert performed for a while with Thoralf Dietrich from Jäger 90 under the name DAF.Partei. He also produced a few albums and singles. As for Gabi, he released two more numbered albums, little known but not without interest, the first one in 2013 and the second one in 2015.
However, it is on the live scene that DAF continued to shine. Indeed, with a reputation that never wavered and that passed on to the new generations, the band continued to perform for about fifteen years, as the separations and reformations went by, which allowed yours truly to see DAF three times in the space of ten years.
Watching DAF live in concert was something fantastic. At every concert, the same ritual started all over again. First of all, it was an empty stage, with more than a dozen bottles of water, drums and a microphone stand. Then Robert and Gabi would appear and the concert would begin. After thirty seconds, Gabi would already be covered in sweat and would have to splash water all over himself. You could say that he was the last representative of a more pop and total way of seeing things, inherited from industrial culture. Yet, as the interviews prove, it was not Gabi's style to take himself too seriously. As much German, anti-fascist and homosexual as he was, he could, for example, denounce the state and what he perceived to be its imperialist excesses, before making the audience dance hysterically to a song such as Der Mussolini, while copiously making Nazi salutes like a little child who was allowed to stay at the ball after 7 pm. DAF's strong punk spirit, their innovative use of electronic music, their unique lyrics, their tendency to provoke and their interest in subjective adventure that always goes beyond political considerations were all reasons why DAF continued to play to crowded venues until the very end.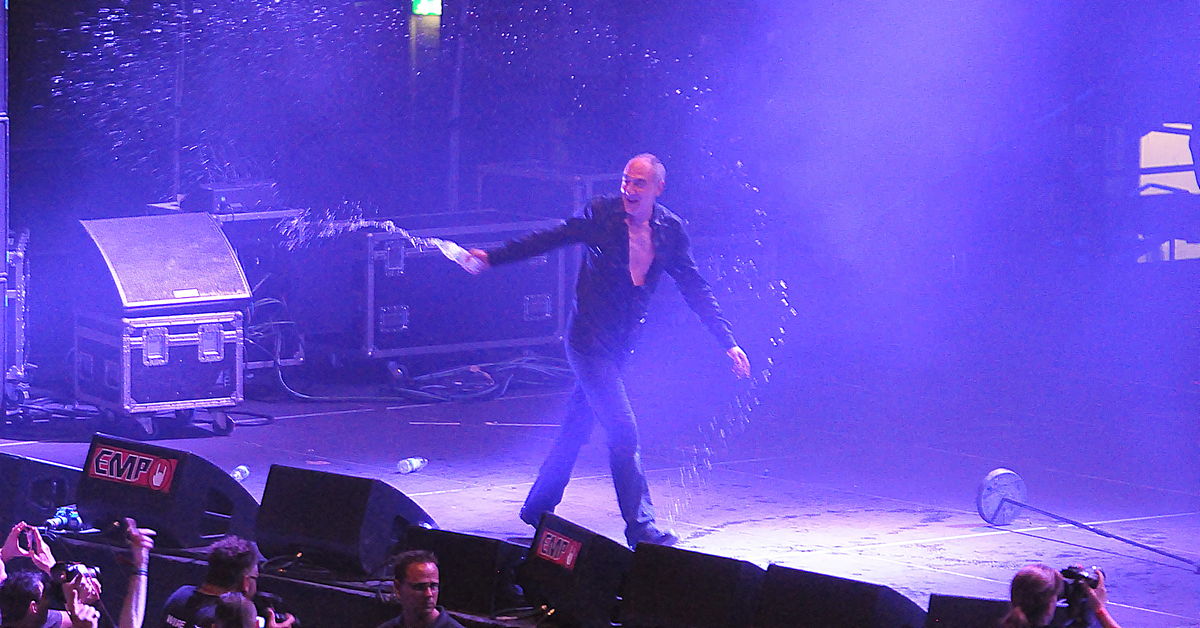 Références
Cover image: Gabi Delgado-López at the e-tropolis festival 2013 in Berlin, Achim Raschka, copyleft license GFDL / CC-BY-SA-3.0 (modified image)
Arrival in the Ruhrgebiet: photo taken by Freddy Van Ballast in June 2018, license CC-BY-SA-3.0
Ratinger Hof in May 1978: Ralf Zeigermann, licence CC-BY-SA-3.0 (modified picture)
Concert at the Amphi Festival (Cologne) in 2015: Atamari, CC Attribution Share Alike 4.0 International License